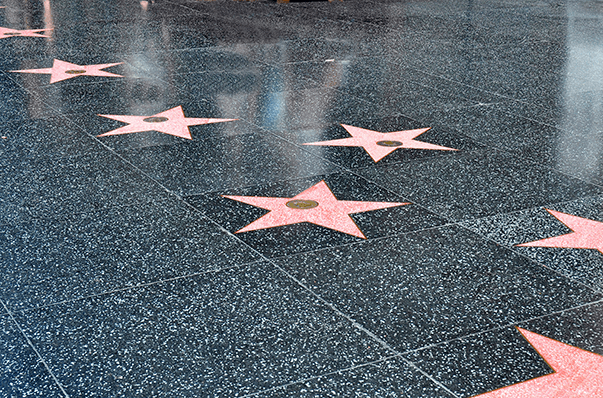 Celebrity Health Events Remind Us of Our Frailties
When you or a loved one has a health event you usually don't read about it online or hear the story on the radio or TV. However, when a celebrity does, we all hear about.
One good thing about knowing that illnesses, accidents, or even aging inflict the rich and famous it shows we are all human. Nobody gets to avoid the frailties of life on Earth. It gives us the opportunity to think about how we can plan in advance to make these health events easier on our families.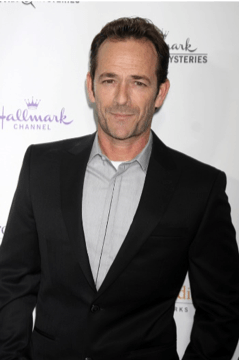 Many Generation Xers were shocked about the death of Luke Perry. The former star of TV's "90210" died following a massive stroke. He was 52 but strokes are not limited to those who are older.
Suffering a serious stroke, he was hospitalized under heavy sedation. After five days later his family removed the life support after it was apparent that he would not recover, following a reported second stroke.
Stroke is a leading cause of long-term care. Every year, about 140,000 Americans die of a stroke and while the risk increases with age, about one-third happen to those younger than age 65.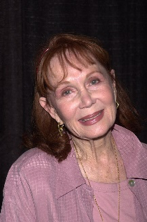 Many of us will remember actress Katherine Helmond. She died on February 23rd at her home in Los Angeles at the age of 89.
Like too many people, she suffered from Alzheimer's disease. An estimated 5.8 million Americans of all ages are living with Alzheimer's dementia in 2019. People with cognitive decline require supervision and other help with normal living activities.
If you grew up watching TV in the '70s, '80s, and '90s you touched by the impact of this news.
Helmond made her big splash on the TV show "Soap" from 1977 to 1981 playing the role of Jessica Tate. She won a Golden Globe and was nominated four times for an Emmy Award for Outstanding Lead Actress in a Comedy Series.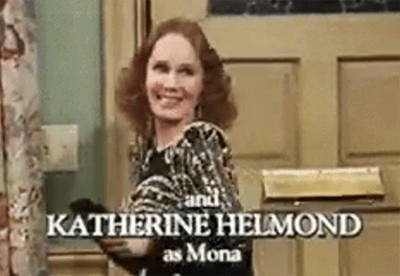 Later she played Mona Robinson in 1984 to 1992 on "Who's the Boss?" where she also won a Golden Globe and was nominated for two Emmy Awards.
Helmond also appeared on "Coach" and "Everyone Loves Raymond". Despite helping all of us laugh, in the end, she fell to the impact of memory loss and long-term care.
Social media remembered.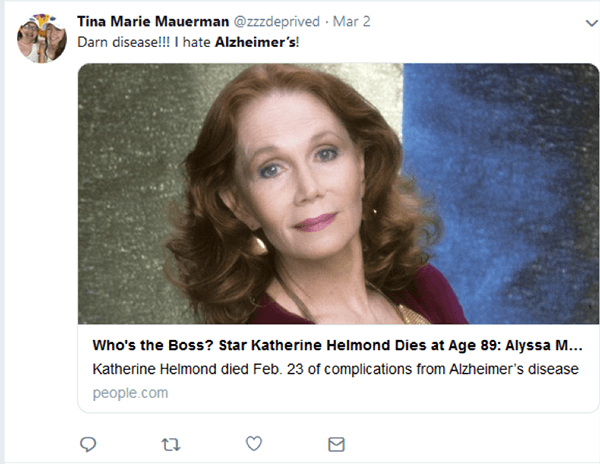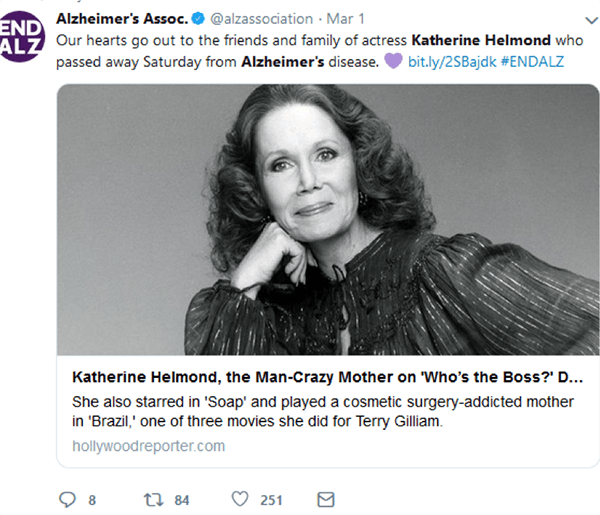 For those who remember the miracle New York Mets from 1969 or just fans of baseball, you were sad to hear that Tom Seaver has dementia. The Hall of Fame pitcher, regarded by many as the greatest New York Met of all time, is now retired from public life. Social media shared the news.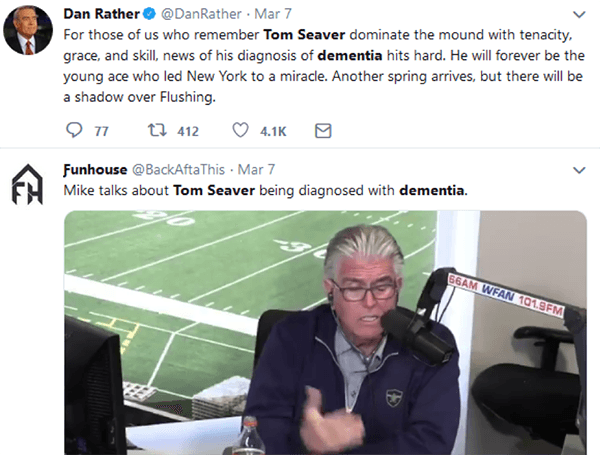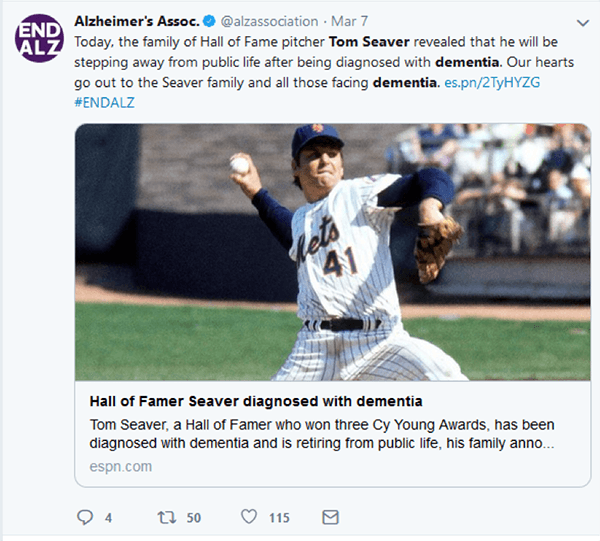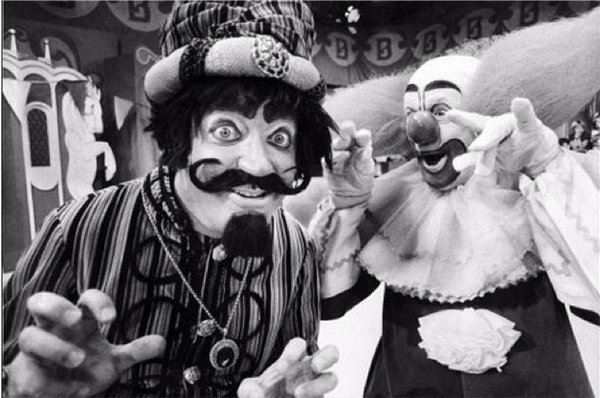 If you, or your children, watched "Bozo" on cable's superstation WGN throughout the '80s, Marshall Brodien, who played "Wizzo the Wizard", recently passed away after suffering from Alzheimer's.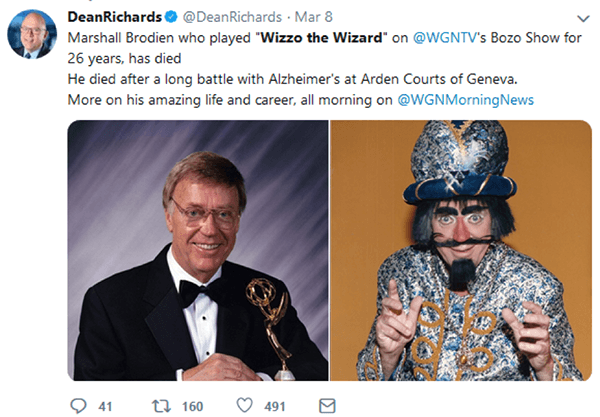 The financial costs of cognitive decline can be substantial even for those of wealth. Many caregivers are family members who must take time away from their careers, families, and other responsibilities. Paid care is expensive and can drain assets. Unless a person has Long-Term Care Insurance the burden is placed on your family and your bank account.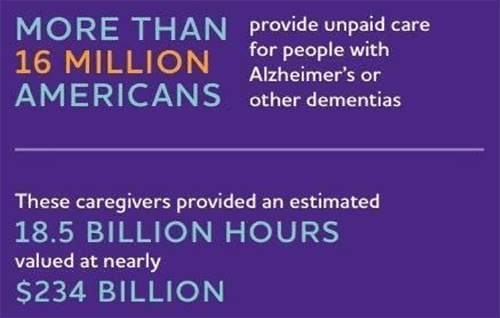 If you were growing up in the '70s you heard many huge hits from Peter Frampton. Songs like "Show Me the Way" and "I'm in You" dominated the radio. He recently announced a farewell tour after announcing he suffers from the disease which causes his muscles to weaken and waste.
Frampton, who is now age 68, was diagnosed with inclusion body myositis (IBM) almost four years ago, however, he just went public as his disease progressed.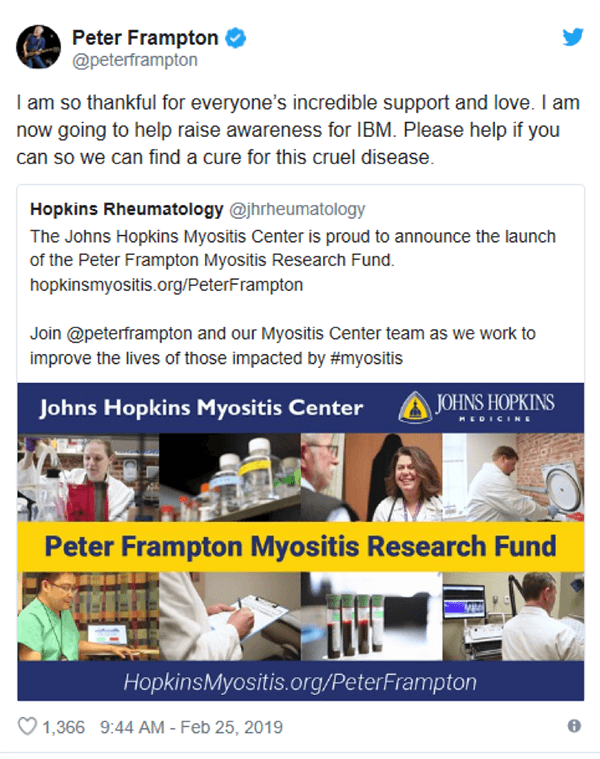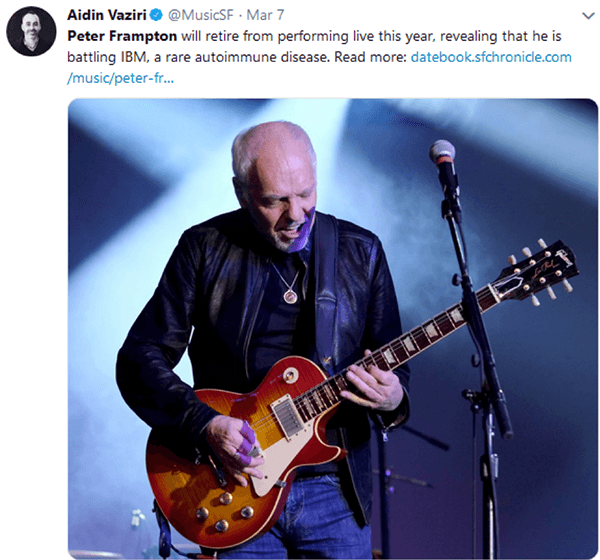 If you are like most people you know people, probably family members, who suffer from illnesses, accidents, or just the frailty of aging. Your stories may not get media attention but if you search social media you read the stories. These stories express the sadness, burdens, and costs on everyone. Being a caregiver places tremendous responsibility on a loved-ones. The challenges are many.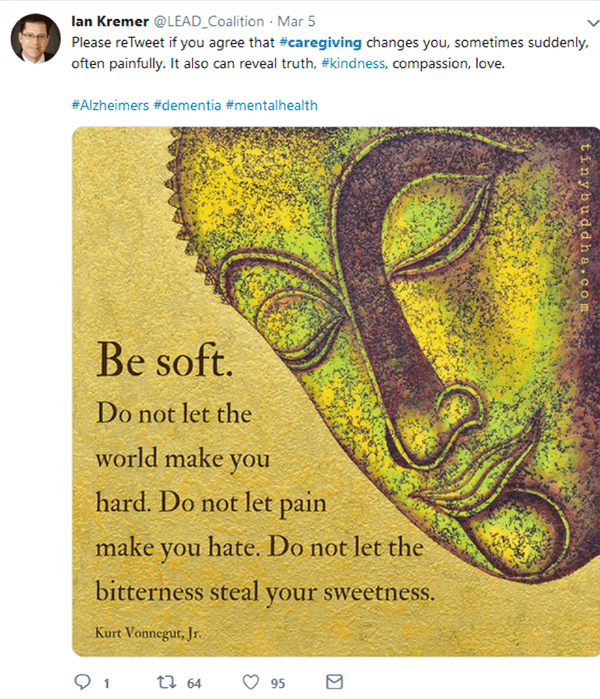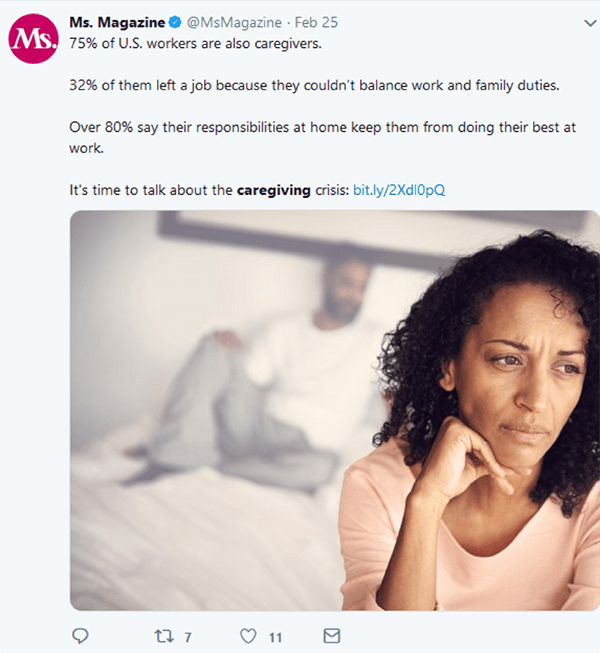 The U.S. Department of Health and Human Services reports if you reach the age of 65 you will have a seven in ten chance of needing some type of long-term care service and support.
How would your retirement be impacted if you had to pay the costs of care services? If your family had to be caregivers how would their life change? How would it impact their family and career?
Take time to learn about how Long-Term Care Insurance can safeguard your 401(k), IRA, 403(b), SEP, and other savings from these high costs. However, perhaps the biggest benefit these policies offer, is the gift of time it gives them.
Your adult children will have the time to be family. Everyone can enjoy the peace-of-mind knowing a plan is in place.
The world might not know you have Long-Term Care insurance, but your family will know. In the end, your biggest concern is your family. That small premium gives your family a great gift.
Start your research before you retire. Find the current cost of long-term care services by finding your state on the LTC NEWS MAP. You will also find the availability of special partnership plans which provide additional asset protection. Some states also have tax incentives in addition to the federal tax incentives which are available for some people.
Click here to find your state.
You can find a specialist who can help you design an appropriate and affordable plan. Click here to find a specialist.
None of us are immune to the impact aging has on us. While you might not be a celebrity, you do have a family you love. Long-Term Care Insurance may make you a star in the eyes of your family, perhaps not today but years from now.